Independent family owned & run funeral director
Serving the families of Royston since 1999
Bereavement is a distressing and bewildering experience. The funeral for your loved one can be one of the most difficult days of your life, everything you ever thought about them is expressed on that day. As your funeral director our aim is to offer you sympathetic and professional advice and guidance with all the necessary formalities and arrangements that need to be made and to support you at this difficult time.

The family would all like to thank you and Ben for your words of kindness and empathy during our time of sadness. For these and the professional service received we will certainly be recommending you…
Thank you so much for the support & kindness shown to me, Dad and all our family at this time. You looked after Mum as promised and have gone above or beyond with all your…
From our first meeting with you Jeremy, through e-mailing about orders of service, buffet, etc. with Ben, to the ceremonies themselves, your service was first-class. You fill such an important role with discretion, professionalism and…
The boys & I would like to thank you both for the kind and sensitive way you handled Tony's funeral
Thank you for your help and support on our sad day
Thank you for your quick response on Xmas morning and the great way you cared for us all on my very sad day. A shame we had all that rain, again thank you, John would…
Many thanks for all your help and support
We would like to thank you very much indeed for the care and attention you have given to Mum and our family. The day was managed with great efficiency and sensitivity, for which we are…
See all testimonials

➜
About our Business
How we're different
We are a family business in the real sense of the word, Jeremy has been involved in the funeral profession for over 30 years, he is assisted by his wife, Amanda & son Ben and our small size is our real strength, it enables us to focus entirely on our clients and ensures that you receive genuine personal service through the whole process of arranging a funeral. Our approach is to create personal and fitting funeral ceremonies for our clients, we don't believe in selling inflexible packages and 'up-selling' like so many larger chains of funeral directors do, we are able to tailor our service to client's requirements and budgets.


Read more

➜
Meet the team: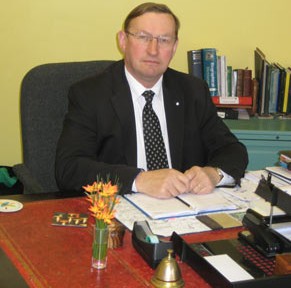 Jeremy Rule
Director
Jeremy was born and brought-up in Royston, he set up his own business in 1999, having worked for over 20 years in the funeral industry and having been manager for another local funeral directors until they were taken over by a larger company.
(more…)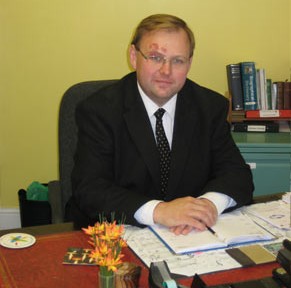 Ben Rule
Partner
Jeremy was joined in the business on a part-time basis by his son Ben, in 2001. In 2006, Ben received his Diploma in Funeral Directing from the N.A.F.D. and now works in partnership with Jeremy.
(more…)
Read more

➜
Latest blog
CATEGORY: Blog |
Green Funerals
We are happy to provide help to people wishing to take a greater part in organising funerals themselves. We can advise on completion of formalities and paperwork, provide transport and storage only, or simply supply a coffin. We can provide a range of eco-friendly coffins and caskets, which are manufactured from recycled or sustainable resources. Continue reading →
CATEGORY: Blog |
Funerals in the 21st Century
Welcome to our new web-site, the funeral profession has a long tradition of personal service and has, on the whole, been slow to embrace the internet, mainly because it felt an impersonal way to discuss a very emotional subject, however things are changing. It is my hope that users of this web-site will find it both informative and also easy to follow. I've tried to include the key areas that you need to consider when arranging a funeral. Continue reading →